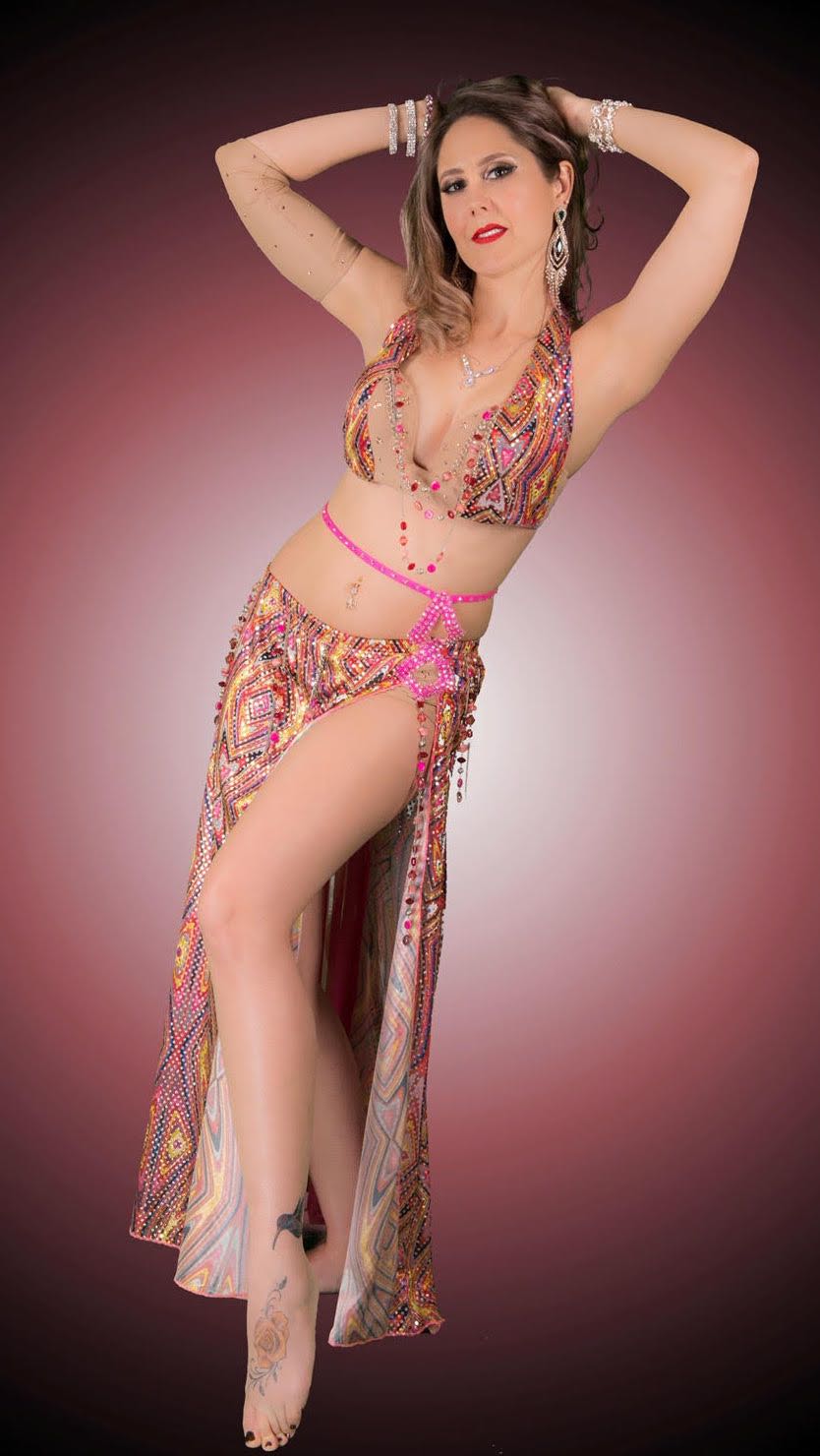 Studying belly dance since 2007, Al-Anqa performs primarily Egyptian oriental and folkloric styles, though she has roots in American Cabaret and enjoys dancing with a good sword.
She is a former member of Raqs Caravan East and has studied extensively with Rachel Kay Brookmire, Shahrzad, Mohamed Shahin, Kawakib, and Jillina. She has supplemented her education over the years with workshops by numerous other dancers and continues to do so, which feeds not only her fascination with Egyptian style dance, but her substantial travel bug. Al-Anqa has completed the Sahara Dance Foundations Teacher Training and all four levels of Sahra Saeeda's Journey Through Egypt program.
She also has a degree in Theatre and many years' experience acting on stage and screen, which has come in handy since as dancers, we're presenting a character and expressing emotion while performing. She enjoys spreading her love of Egyptian dance and culture to new students and watching the magic that happens when someone's understanding is broadened.