Alyssum Pohl

Resident Guest Artist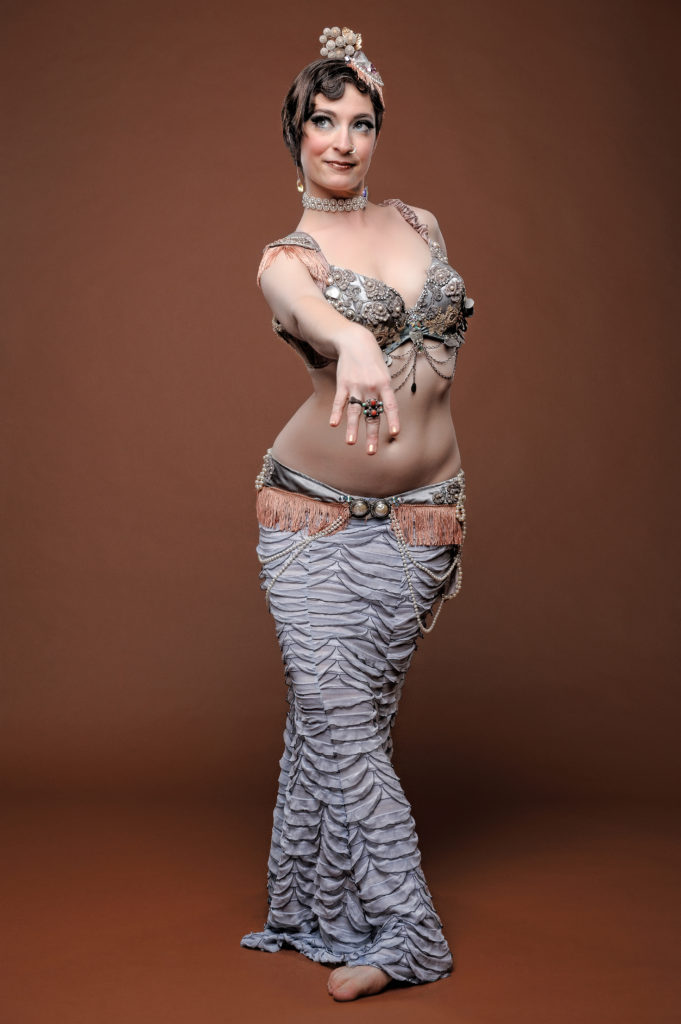 As a teacher, Alyssum has been described as "masterful, patient and clear – and approachable and friendly."
Four years of medical training has provided a unique understanding of anatomy, which Alyssum shares with students to help create greater body-awareness.
Originally from Lexington, Kentucky, Alyssum is a lifelong dancer. She began studying tribal-style belly dance in 1998 with Sri Tarasita, director of Rakadu Gypsy. Rakadu, famous for their storytelling and improvisational belly dance, was the perfect launching pad for Alyssum's theatrical performance style.
In addition to belly dance, Alyssum is accomplished in yoga, front-bending contortion, rhythm tap, and has decades of training in dance forms from around the world (including creative movement, lyrical stage, jazz, classical Indian, classical Chinese and Mongolian, African, contra-dance, waltz, 80's pop, and pop-and-lock).
While living in New England, she honed her own style of performance by strengthening her contortion abilities and sharpening her isolations. During this time, she also began teaching regularly and coached Boston-based tribal troupe, OmBellyCo. Alyssum has been hailed as "Boston's Mother of Tribal Bellydance."
She is influenced greatly by her teachers Sri Tarasita and Julie Lively, as well as Heather Stants, Mira Betz, Olivia Kissel, and more.
During her years in California, she studied with several of the Bay Area talent including Mira Betz, Zoe Jakes, Kami Liddle, Jill Parker, and Rose Harden.
In 2011, Alyssum spoke at the TEDx Monterey event, where she performed/presented her understanding of evolutionary innovation versus revolutionary innovation.
Find out more at AlyssumDances.