Brianne
Raqs Sahara Member
Sahara Dance Resident Teacher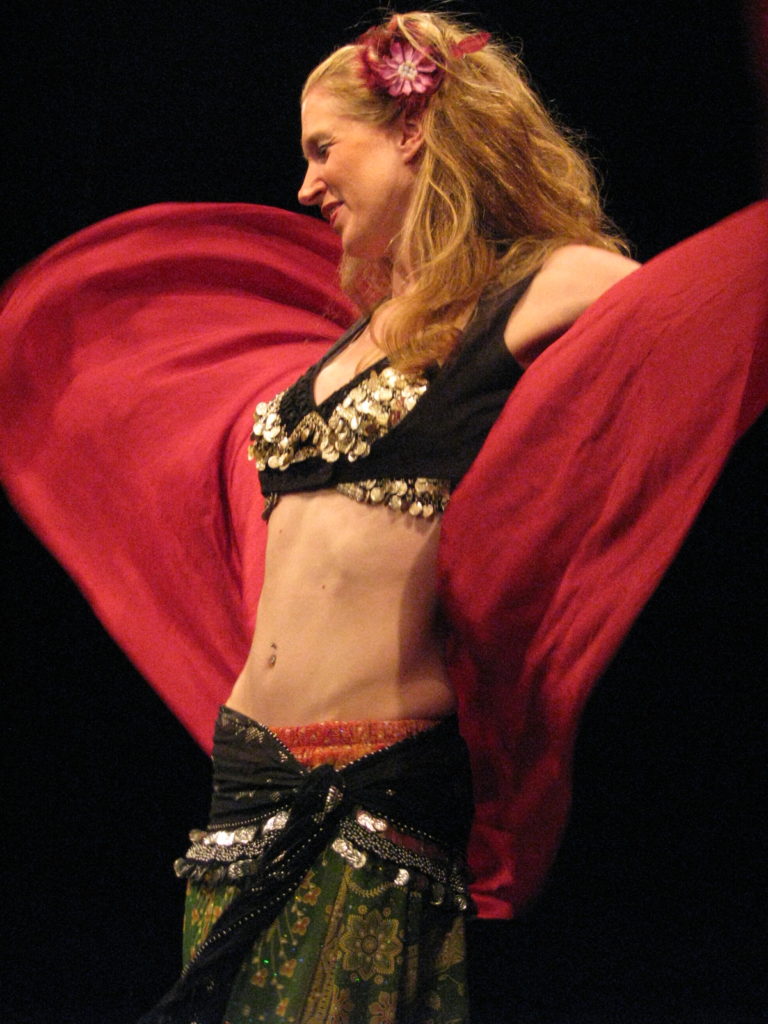 Brianne sought out belly dance classes after experiencing the beauty and unique expressiveness offered through this art form. She has been studying and dancing at Sahara Dance ever since.
With experience teaching children, Brianne brings a patient presence and gentle nature to her classes. Her background as a college athlete gives her a unique appreciation of both the technical precision required to dance well, and the individual creativity inherent within the dance.
Having performed with both Raqs Caravan East and Raqs Caravan West, Brianne has experience performing both Egyptian and American tribal belly dance. She performs regularly as a soloist.
Brianne has studied intensively for years with Rachel Kay Brookmire and other founding members of Sahara Dance. She has completed the Sahara Dance Foundations Teacher Training program and several teaching assistantships. Throughout her training, Brianne has danced and choreographed tribal, folkloric fusion and traditional Egyptian style pieces.
Brianne has a strong connection to the strength and community available through belly dance and Sahara Dance. She wishes to share her enthusiasm and love of both with her students.