Chiaki
Raqs Caravan East Co-Director
Raqs Sahara Member
Sahara Dance Resident Teacher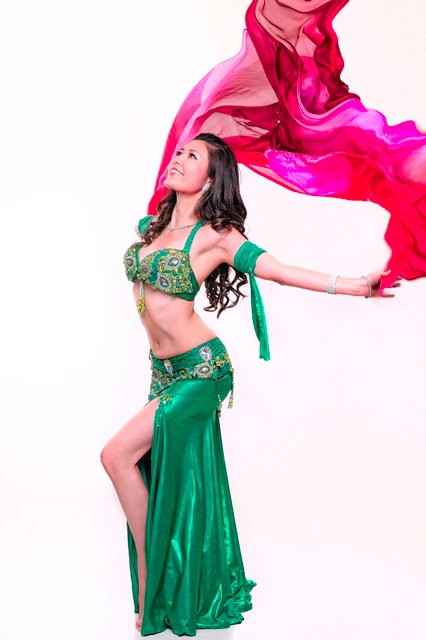 Chiaki is a professional dancer who specializes in modern Egyptian belly dance. Drawing on her background in classical ballet, she brings grace and musicality to her dance and choreography.
Chiaki first studied belly dance with Autumn Leah Ward and Rachel Kay Brookmire. Her dedication and passion for the dance has led her to Egypt and throughout North America to study with master teachers, most extensively with Yousry Sharif and Jillina. While living in Turkey, she also studied regularly with Hale Sultan.
She was selected to perform in two productions of Jillina's Bellydance Evolution and joined their tour in Japan and Washington DC. She has also performed at private functions and Arabic nightclubs in Washington DC area. She was a regularly featured dancer at Zaytinya, Café Citron, Skewers and Fettoush, and has performed at the Nancy Ajram concert, Mandarin Oriental Hotel, and the Smithsonian museums, among others.
Chiaki has been teaching belly dance since the inception of the Sahara Dance Studio. Through her classes, she aspires to share the joy and beauty of belly dance while emphasizing proper body alignment, technical precision, and isolation.
To learn more about Chiaki, check out one of her solo performances.