Crystal Silmi
Visiting Teacher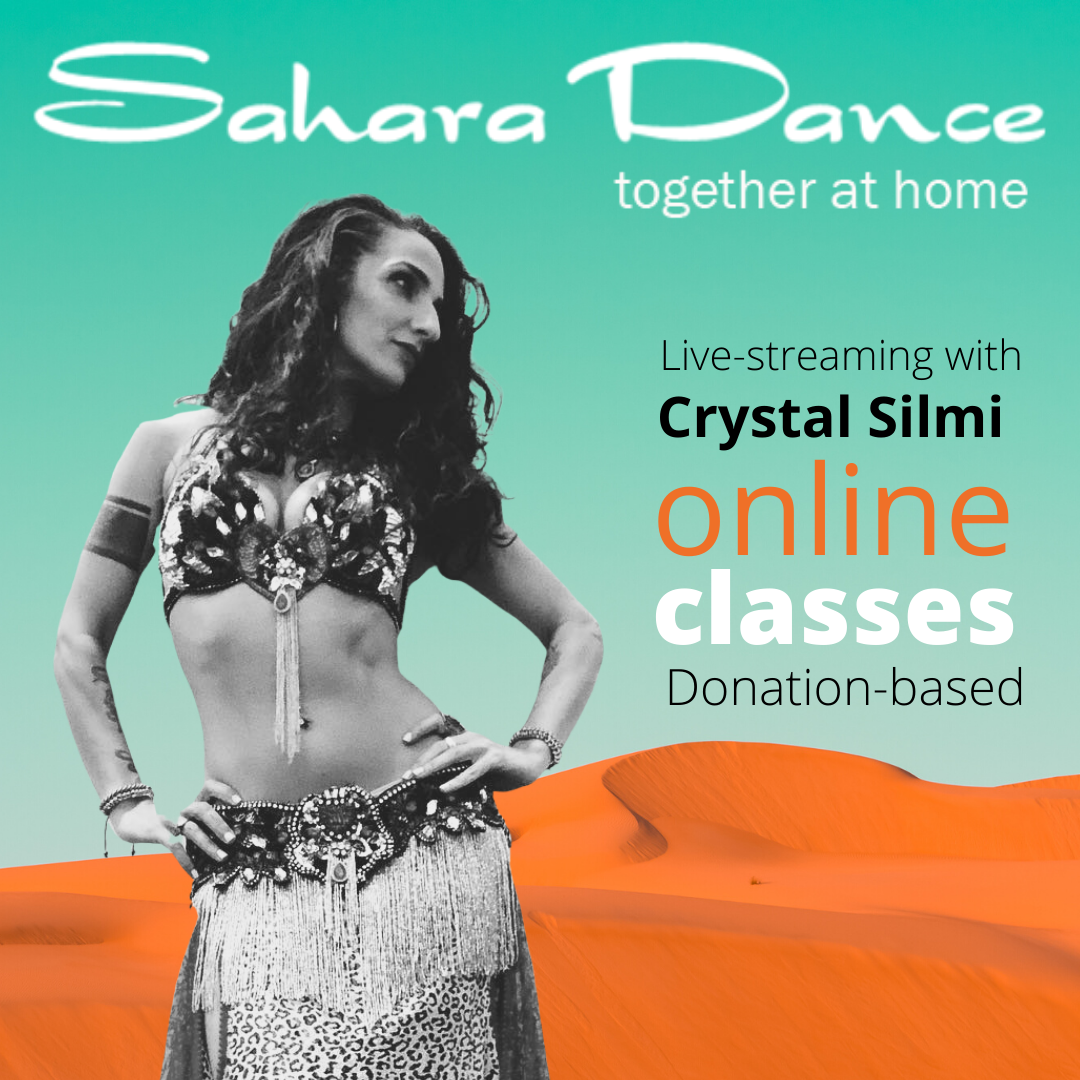 Crystal Silmi is a belly dance and belly dance fusion artist, instructor and choreographer from San Francisco, California USA who has performed and taught throughout the world.
Skilled in both the art of classical Middle Eastern dance and modern fusion, Crystal puts her Arab American roots to the stage with a deep sense of rhythm and powerful athleticism. She has become known for her unique and energetic style of fusion dance movement.
A long time student of master instructor Suhaila Salimpour and her mother Jamila Salimpour, Crystal was a member of both the Suhaila Dance Company and Bal Anat and in 2006 founded Raks Arabi, a belly dance fusion company in California. Raks Arabi has performed for audiences in the USA and Europe with a repertoire that draws upon hip hop, jazz, North African and other dance styles enhancing the art of belly dance with a vivid and contemporary feel.
Crystal has been residing in Madrid, Spain for the past 8 years where has been sharing her art locally, throughout Europe and the world seeking to inspire students to explore themselves through the expressive art of dance. In Madrid she directed the Dance Junkies a student fusion dance group.
Crystal is also a certified yoga instructor from Rishikesh Yog Peeth (Rishikesh Yoga Institute) and has been teaching hatha yoga and specialized yoga for dancers classes since 2012.
She holds a Bachelor of the Arts degree in Cultural Anthropology from the University of California Santa Cruz.