Ebony
raqqesat Shimmy Pop Director
Raqs Sahara Member Emeritus
Raqs Caravan Urban Director Emeritus
Sahara Dance Resident Teacher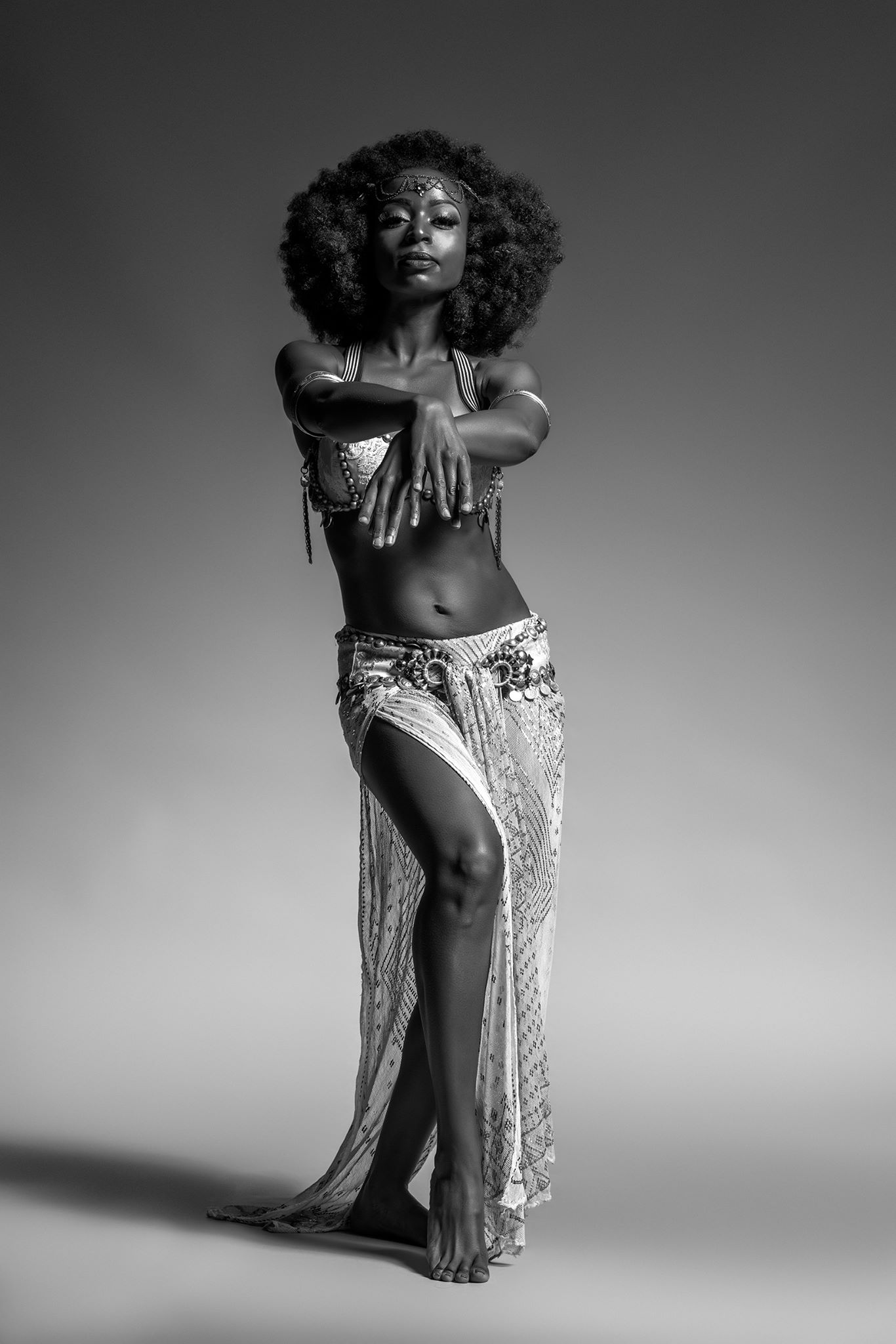 Ebony is in love with teaching belly dance. A founding Sahara Dance instructor, her students frequently point out her talent for breaking down technique and making learning equally fun and challenging.
She teaches weekly classes in her own fusion formats, directs the internationally touring fusion troupe Raqqesat Shimmypop and has created original choreographies for Raqs Sahara, Sahara Tribal, Raqs Caravan East, Raqs Caravan Urban, and Raqs Caravan West.
Ebony has taught and performed in multiple cities throughout Asia, Canada, Europe, South America and the United States. She has toured internationally with the world famous Bellydance Superstars and Bellydance Evolution and has performed in and choreographed for Zoe Jake's House of Tarot. She is most honored to be a guest instructor on Rachel Brice's Datura Online, the leading website for belly dance instructional videos. Ebony has taught and presented at health and wellness events Wanderlust, Daybreaker and Ecstatic Dance as well as some of the most well-known international belly dance festivals. She has performed onstage with Grammy nominated band Thievery Corporation, with electronic musician and performance artist Peaches, and with Turkish/Electronic fusion recording artist Oojami.
Ebony has been featured in several music videos and is a soloist at a variety of engagements including restaurants, private parties, weddings, festivals, concerts and numerous theater performances.