Ebony
raqqesat Shimmy Pop Director
Raqs Sahara Member Emeritus
Raqs Caravan Urban Director Emeritus
Sahara Dance Resident Teacher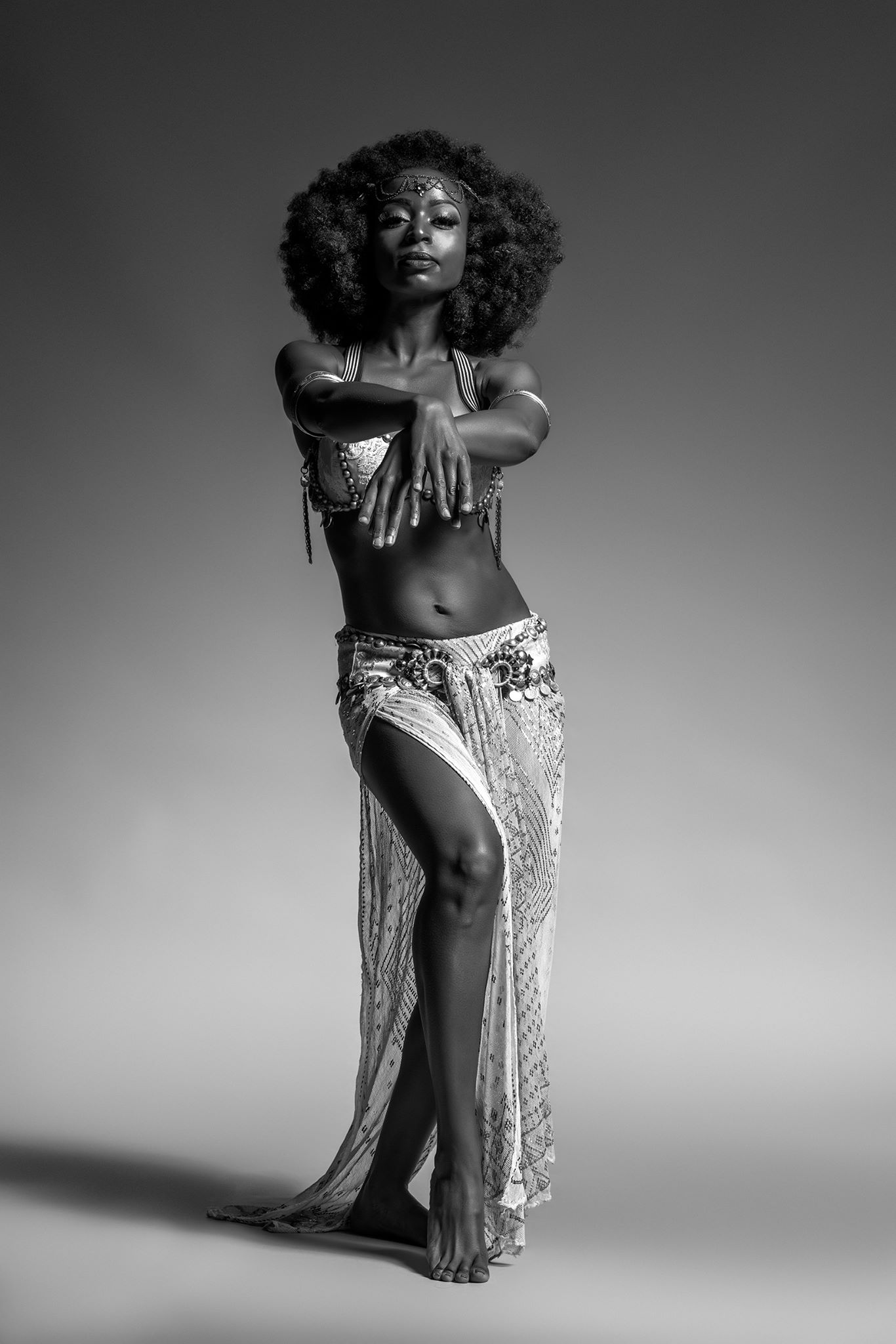 Ebony is in love with teaching belly dance. A founding Sahara Dance instructor, her students describe her as "approachable" and her classes as "fun" and "challenging."
She teaches weekly classes in both traditional and urban fusion formats and has created original choreographies for Raqs Sahara, Sahara Tribal, Raqs Caravan East, Raqs Caravan Urban, and Raqs Caravan West.
Newcomers to belly dance are Ebony's favorite students, as they are a major source of inspiration.
Ebony has taught and performed throughout Asia, Canada, Europe and the United States. She has toured internationally with the world famous Bellydance Superstars and has performed onstage with the Grammy-nominated band Thievery Corporation.
She currently performs with the award-winning troupe, Raqs Sahara, directs fusion troupes Raqs Caravan Urban and Raqqesat Shimmypop, and is a soloist at a variety of engagements including restaurants, private parties, weddings, festivals, concerts and numerous theater performances. Ebony is also a featured soloist in the DVD "America's History of Bellydancers of Color."
To learn more about Ebony, check out one of her solo performances.