Julie
Raqqesat Latin Director
Raqqesat Props Fusion Director
Sahara Dance Resident Teacher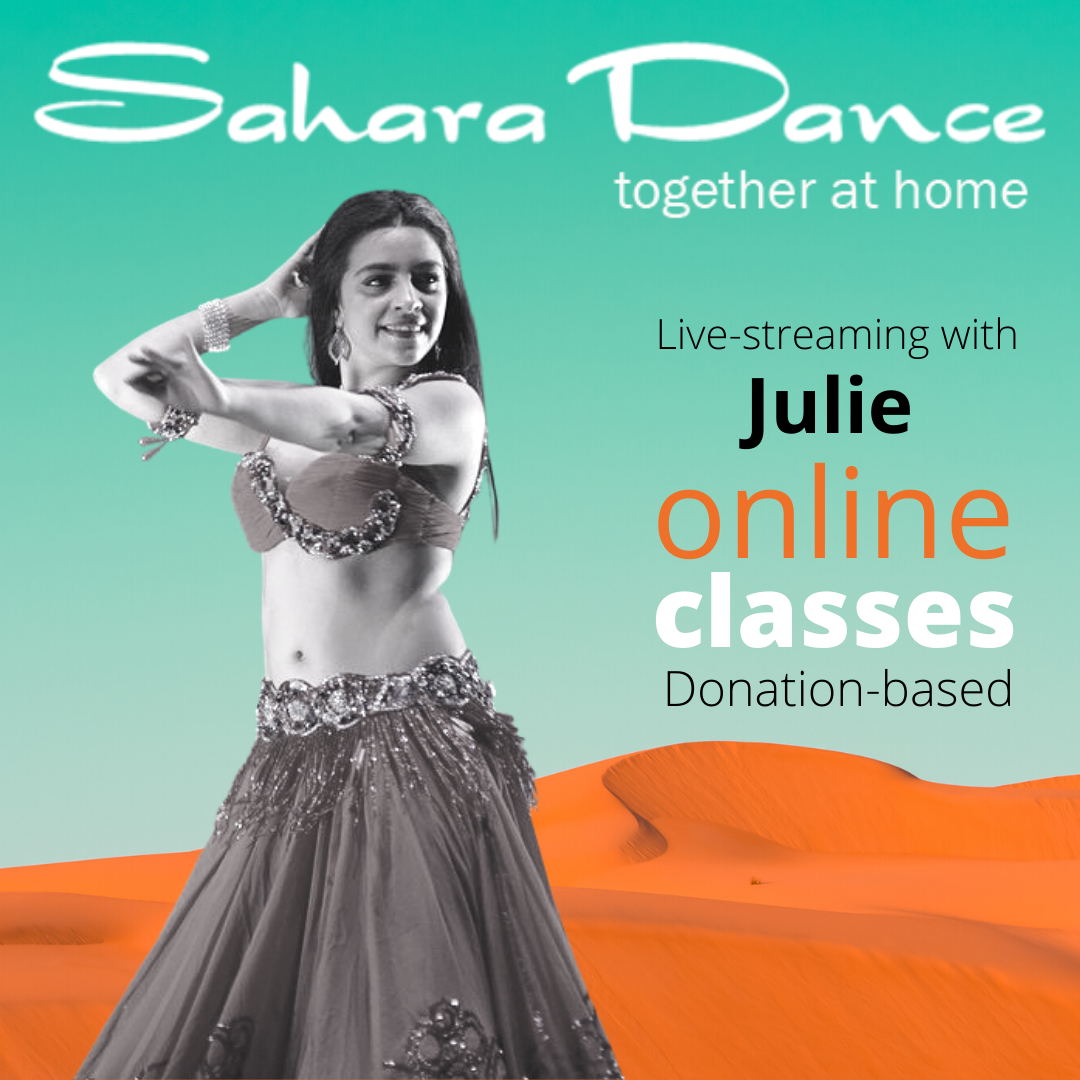 Julie has been an active belly dance performer since 2004. Before undertaking her journey into belly dance, she studied and performed Latin and ballroom dance, as well as Mexican folklore for several years.
Driven by a curiosity of her Lebanese roots, Julie commenced her belly dance studies in Mexico. She developed a passion for the dance, and found inspiration from her teachers Dinarza and Jorge.
After arriving to the US, Julie found a new source of joy and inspiration in Sahara Dance. She continues her studies with Rachel Kay Brookmire and the Sahara Dance community.
She feels passionate about both traditional and fusion belly dance, and has participated in workshops with master teachers, such as Yousry Sharif, Sahra Saeeda, Bozenka, Zoe, Ansuya, Rachel Brice, Petite Jamilla and Kami Liddle.
Julie is a member of Raqs Sahara and performs regularly as a soloist.
She finds in belly dance the most graceful and beautiful way of feminine expression. It represents a great source of personal and collective joy. She hopes to transmit this joy to her audience.