Omoladun
Raqs Sahara Member
Sahara Dance Resident Teacher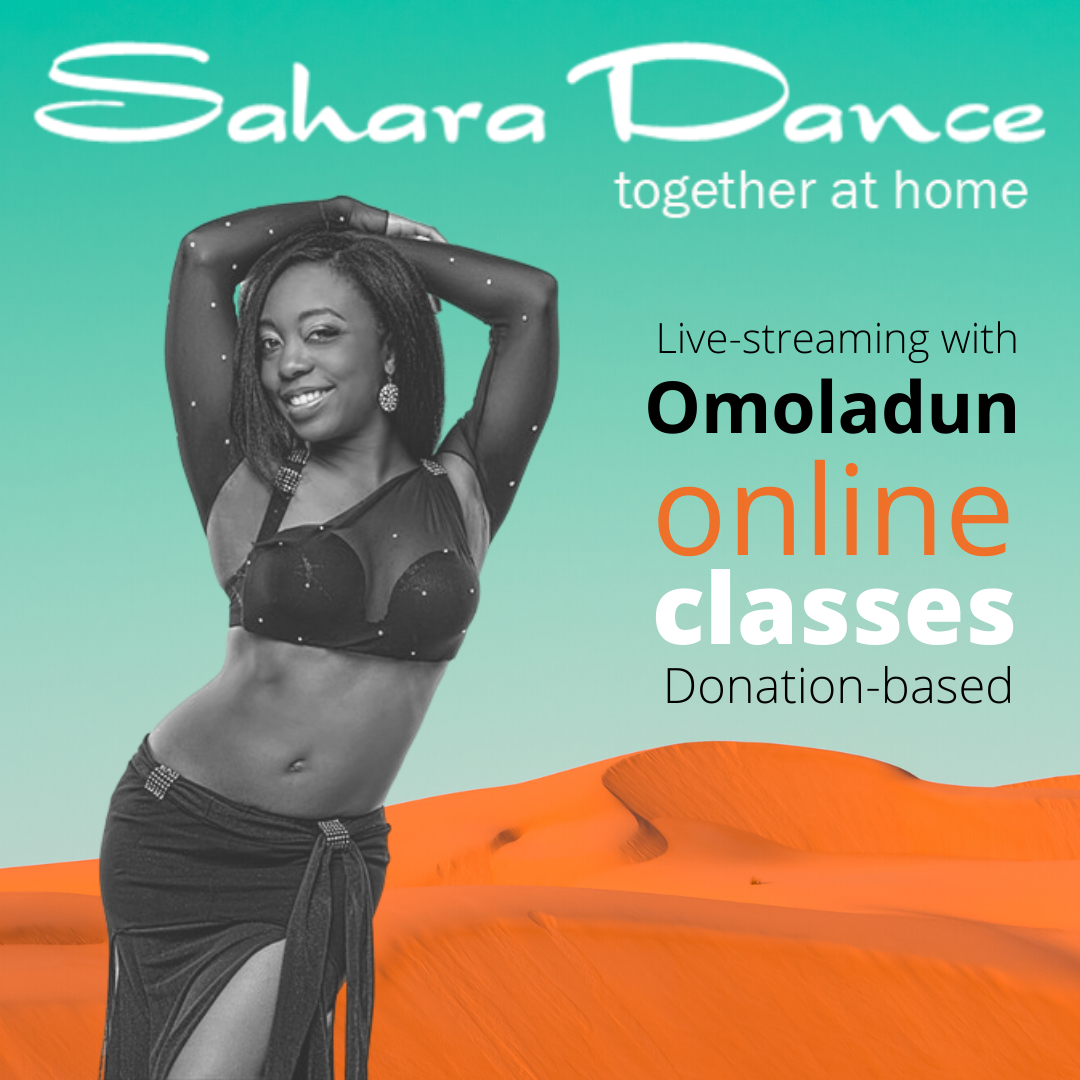 Omoladun gets her love of dance from her mom, who took her along to West African and belly dance classes, and Chicago-style stepper sets as a child. She decided to "get serious" about dance in college and dabbled in many forms, but was drawn to the soulful expression of raqs sharqi and joyfulness of folklore.
While working in Japan, Omoladun studied raqs sharki and various folkloric dances with Keke and Danisa. She performed regularly in restaurants and theater venues in the Osaka-Kobe-Kyoto areas. She also sang and performed viola with traditional Turkish musicians and developed further appreciation for odd-numbered rhythms. As a trained musician from a young age, Omoladun brings vibrant musical expression to her dance.
Upon moving to DC, Omoladun was excited to find a studio centered exclusively around belly dance and continued her studies under Rachel Kay Brookmire and Elysa. She has participated in workshops of renown artists such as Bozenka, Liza Laziza, Sahra Saeeda, Jrisi, Jillina, Aladin, Yousry Sharif, Amel Tafsout, Kay Hardy Campbell, Nourhan Sharif, and Karim Nagi. She joined Sahara Dance in 2008 and has been a member of Raqs Caravan Folklore and Raqs Caravan East.
Omoladun is dedicated to sharing with her students the contextual and historical knowledge surrounding the dance. She believes every person has the ability to become a "belly dancer extraordinaire" when embracing an art that gives such confidence and joy.